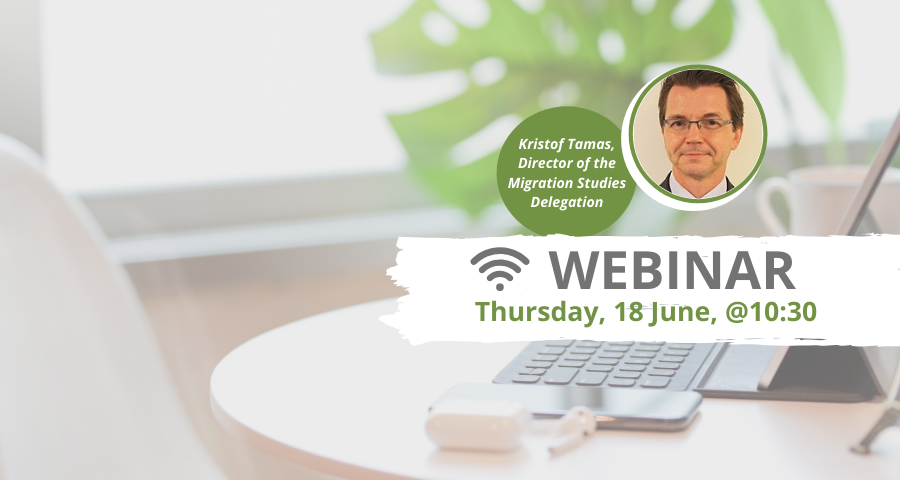 The Prague Process webinar 'Assessing the EU's External Migration Policy' with Kristof Tamas, Director of the Stockholm-based Migration Studies Delegation (Delmi), will take place on 18 June 2020 at 10:30 CET.
Kristof Tamas will provide his assessment of the EU's External Migration Policy, while also reflecting upon the recent impacts of the coronavirus in this area. The webinar will look at how the EU's external cooperation on migration has revolved around the Global Approach to Migration (and Mobility) since 2005 (2011) and the Migration Partnership Framework under the European Agenda on Migration since 2016. It will focus in particular on the role of Migration Dialogues in the process of finding common ground with third countries and propose new ways to accommodate the interests of partner countries within this cooperation framework.
The webinar will be based on the findings of the policy brief with the same title 'Assessing the EU's External Migration Policy' authored by Kristof. You may get acquainted with the brief here.